Our Heritage
BESIDA OF NIGERIA
destiny decides all
Let us bring you back to our homelands.
Handmade in the heart of Benin City by skilled local tailors, Besida is your journey back to the homeland.
Our story begins with our ancestors who adorned themselves with the most unique designs, rich colors, and beautiful accessories.
Founder Sophia Danner-Okotie returned to her childhood in Nigeria to bring that story full circle and reach for the hands that laid the foundation for women like her and women like you.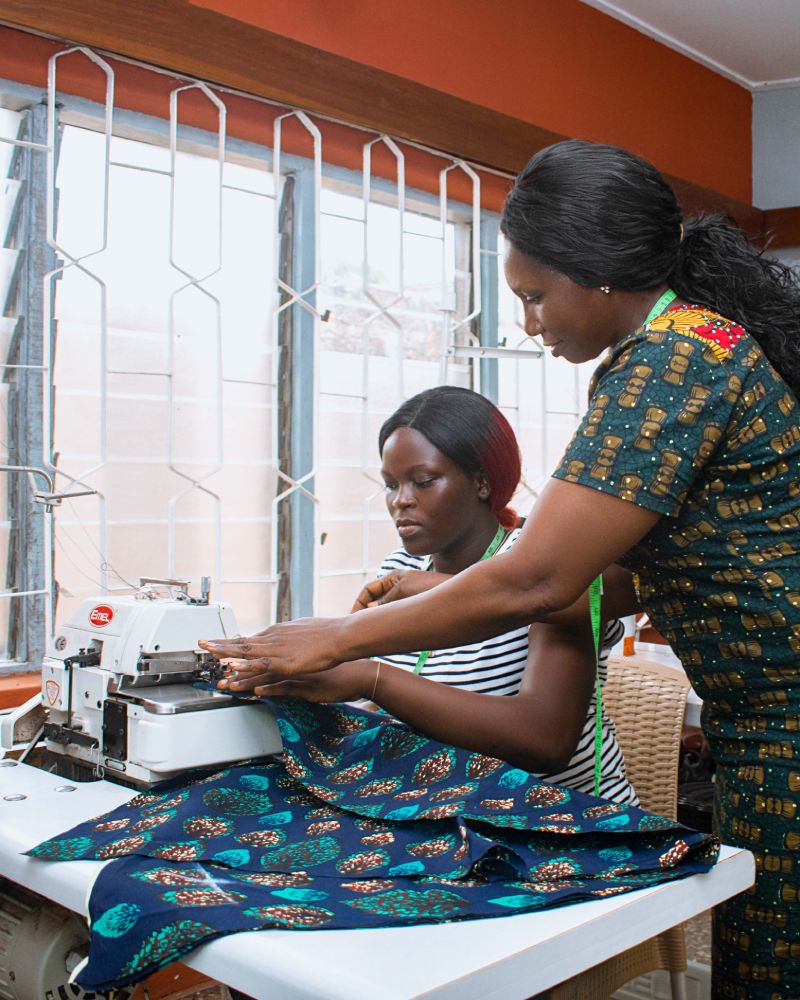 In an age of fast fashion and consumer culture, Besida is retelling this story. Our main priority is to produce beautifully and ethically made garments. Our factory is set to be partially solar-powered by 2023 to decrease our total energy footprint and ensure the job security of our tailors and their families from blackouts caused by the Nigerian power grid.
With the echo of those who came before us, we embrace our resourcefulness and resist waste. Our multifunctional designs gift you endless possibilities: more style choice, more versatility, and more lifetime for your garments.
Our fine artisans are not just the hearts behind your handcrafted Besida garments, they are our sisters. Every purchase returns us to the bonds of a lifetime.
In every stitch, we are sewing our destiny – and destiny decides all.